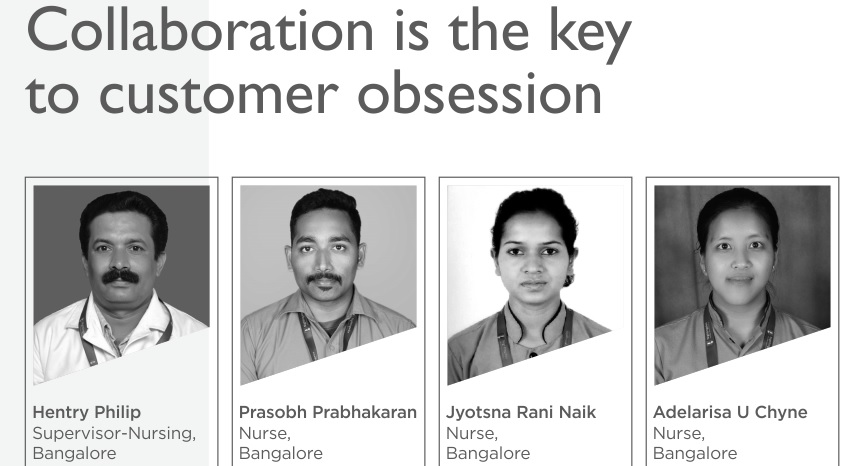 Customer Name – Mrs Kavitha Shankar(D/o Mrs Chandra S Nair)
Location – Bangalore
Service Availed – Clinical Care Nurse
I would like to thank the following people from Nightingales, Bangalore for the nursing service extended towards my mother for 2 months. She was admitted in hospital and required close attention & care after returning home.Mr. Hentry & Mr. Prasobh for coordinating and attending to our requirements very promptly and sending the right nurses!!Sister Jyotsna for her sincerity, dedication & commitment in looking after my mother for 2 months and really helping her recover. We are very grateful to Jyotsna for the excellent services she rendered.We are also grateful to Sister Adelarisa who came in during Jyotsna's off days – she was cheerful, committed and attentive to my mother.We had a very positive experience with Nightingales and are extremely grateful to your team for all the services rendered to us and most importantly, helping my mother recover.
Thank you Nightingales!
Staff in Focus