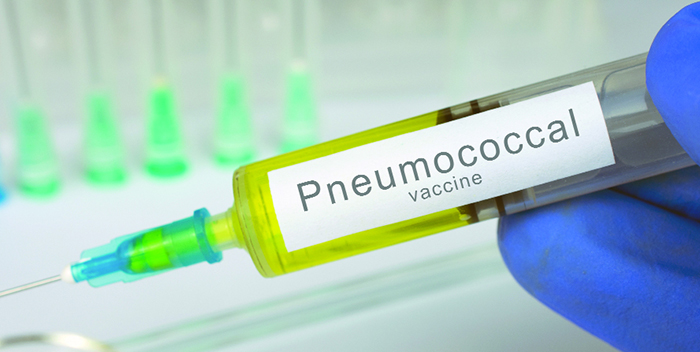 Coronavirus disease has wreaked havoc all across the globe and afflicted humankind by infecting millions of people and resulting in lakhs of deaths. COVID-19 patients present with a range of symptoms, such as dry cough, fever, fatigue, a loss of smell and taste, sore throat, aches and pains, and, in serious cases, shortness of breath, chest pain, and loss of speech. Even though the recovery rate of coronavirus infected individuals is good and the mortality rate is comparatively low, the rapid spread of the virus is a concern. Cluster transmission of the infection is the hallmark of the novel coronavirus that infects hundreds of people quickly, thereby debilitating the health of many at a time. In addition to this, there are long term effects called 'Long Covid' seen in affected patients. These can occur in hospitalised patients as well as those who have had mild form of Covid.
While there is no vaccine to prevent the coronavirus infection, having a flu shot can be beneficial in your struggle to maintain good health in this intimidating pandemic phase. And, if you are wondering how the flu vaccine can help in these tiring times of pandemic, think no further. Read on to learn all about it.
Flu Shot Helps You Have a Healthy Respiratory System
Influenza is a viral ailment resulting due to influenza viruses. Flu affects your respiratory system and can cause many discomforting symptoms, such as cold, cough, chills, fever, weakness, headaches, muscle aches, and congestion. Having a flu vaccine every year can help you keep influenza at bay. If offers you primary protection against other respiratory viral ailments, such as seasonal flu and H1N1. These respiratory diseases can even make you suffer from pneumonia, thereby making your respiratory system weak and prone to other infections.
A Flu Vaccine helps you maintain Good Immunity
Your immunity reduces when you catch the flu, and a weakened immune system can put you at the risk of getting infected with novel coronavirus during these challenging times of pandemic. Flu shot prevents you from catching the flu, thereby helping you maintain good immunity that enables you to enjoy good health, even during the winter seasons when the flu is most prevalent, and keep coronavirus infection at bay. In addition to it, the flu vaccine helps minimize or prevent the discomforting symptoms that might be confused with those resulting due to novel coronavirus.
Flu Shot safeguards vulnerable population in critical times of Pandemic
Pneumonia is one of the hazardous complications that influenza patients may suffer from along with ear infections and sinusitis. These perilous symptoms are common among aged individuals and infants. Even though a flu vaccine can't be a Covid shield, it can help minimize the ailments that present with similar symptoms, particularly pneumonia. In these gloomy times of pandemic, the WHO (World Health Organization) recommends all people to have the seasonal flu vaccine, particularly highly vulnerable population that includes:
People with co-morbidities or specific chronic health problems
Elderly individuals
Healthcare workers
Thus, a flu shot can be a boon to these vulnerable populations in preventing mild to serious complications of the disease and maintaining good respiratory health and immunity.
Flu Vaccine Reduces Risk of Hospitalization and Mortality
Influenza, being one of the most contagious viral infections, can spread widely among the masses. And, when it is coupled with coronavirus infection in this critical period of the pandemic, it can put millions of individuals at risk. Fortunately, we have the flu vaccine to rule out the risk of influenza. So, going for a flu shot can prevent millions of people from catching the flu, thereby minimizing the health complications resulting due to it. This helps you stay away from hospitalization issues as well as minimizes the number of admissions to the hospitals and deaths, particularly among the vulnerable sections, largely.
Flu Shot Reduces the Pressure on Healthcare System & Saves Healthcare Resources
In these demanding times of pandemic, a flu vaccine can be a blessing not only to any common man and vulnerable sections of the society but also to the nation's healthcare system and infrastructure in general. Mass flu vaccination reduces the flu-related hospitalizations and the need for healthcare resources of millions of vaccinated inhabitants. Thus, it helps reduce the burden on the healthcare system and professionals and aids in saving scarce healthcare resources, which are limited and extremely precious in this crucial period of the pandemic.
So, now that you have known how the flu vaccine helps beat these critical COVID-19 pandemic phase, make sure that you get yourself and your beloved family vaccinated with a flu shot this year. Healthcare professionals and nurses at Nightingales can help you receive the flu vaccine in the comfort of your home. Contact us at 1800 103 4530 or https://www.nightingales.in, and receive a flu shot conveniently in your comfort zone without having to step out of your home. Take care and stay safe.
References:
https://www.who.int/influenza/vaccines/use/en/
https://www.who.int/immunization/research/development/influenza/en/
https://www.mayoclinic.org/diseases-conditions/flu/in-depth/flu-shots/art-20048000